Chandelier, Four Arm Upward Tulip Shades, Battery Powered!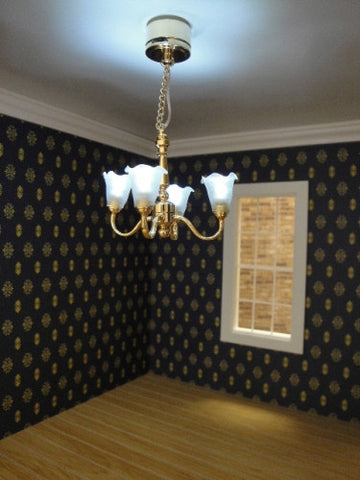 Description
Comes with TWO Batteries!
The lights are truly unique and beautiful, equipped with batteries, magnets and an adhesive stick pad that can be used on both the interior and exterior walls. Dollhouse lights can be lit up within seconds! These lights can be used instead of the wire operated lights, added to hard to reach places or just a nice addition to your electrified dollhouse. For ease of use, we now have magnets for adhesion. Extra batteries are included with each lamp and bulbs last approximately 4000 hours.
Reviews