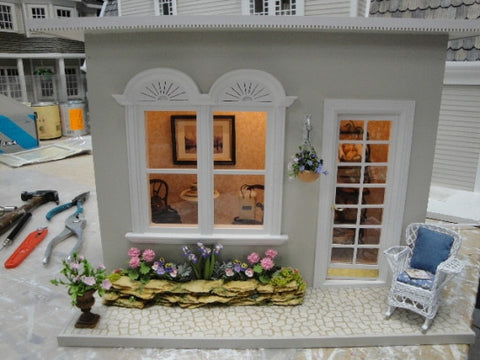 Description
Price includes a finished box with windows and door, hardware, plant hanger, stone walkway (faux), finished interior and lighting. Furnishings and accessories sold separately. We can customize to suit your intentions - coffee shop, floral shop, boutique etc. Please inquire for details.  We can also do custom boxes to suit your ideas!
This one measures:
Base: 14"W x 7 1/2"D
The building measures 13"W x 4 3/8"D x 10 3/4"H
The roof measures 15 1/2"W x 5 1/2"D
 *We will need to charge exact cost of shipping - please inquire for an estimate.
Reviews