Fireplace Wall with Book Shelves, Walnut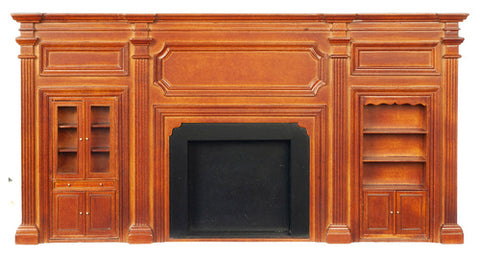 Description
So, this fireplace wall is pretty grand,  well suited for a big time libray in a mansion.
The unit measures 19 inches across from end to end x 1 3/4 inches deep at the widest point x 9 3/4" tall ( so you are going to need a minimum of that for the ceiling height in the room you are placing it in.
The fireplace insert measures 4 inches high (inside of the hearth)
The bookshelves have working cabinet doors. 
Manufactured by JBM Miniatures
1:12 Miniature Scale
Reviews