Side Board, George 111, Mahogany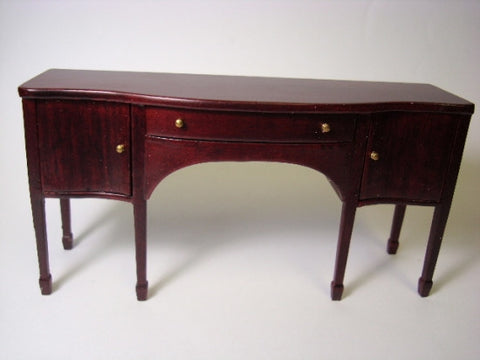 Description
Side Board from George 111 period (Circa 1780)
The cabinet features curved cabinet doors and a curved front. The legs taper down to a small block giving a club appearance to the legs.
Unique in its versatility being suitable for a modern or a traditional period decor in a dinning or sitting room.
Also Available in a walnut finish. Measures 3" High x 6" long x 3"deep.
Reviews